What Can We Do For You?
Our business is dedicated to providing quality optometric care for those in need of vision correction through glasses or contacts. Our doctors are specialized in diagnosing and treating a wide array of eye diseases, conditions, and problems. We carry a broad selection of designer eyewear to fit every patient's unique sense of style.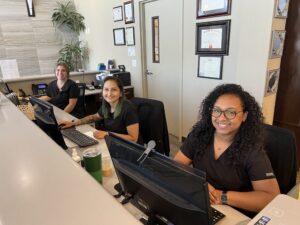 "I hope each patient loves the way they look in their new eyewear and loves the way they see when they leave our office…"
– Victoria L. Mar, O.D.
Everyone is welcome here at Eye Care at Rhodes Ranch. Read our full Non-Discrimination Statement.